Welcome to A Cedar Spoon!
A Cedar Spoon is a mix of seasonal, wholesome recipes and the flavors of the Mediterranean.
It is the result of my passion in life; great food from real ingredients, a love for foods from around the world, and the inspiration from my Mediterranean roots.
I hope you enjoy this little corner, that it inspires you to try new ingredients, flavors and foods from around the world as well as inspire you to try a few Mediterranean recipes.
ABOUT JULIA
Hi! I am Julia, the cook and photographer here at A Cedar Spoon. I live near Cleveland, Ohio with my husband Mike and three boys Will, Drew & Jack.
As a mom of three growing boys I want to make sure my family is getting the right nutrients and trying new foods.
Of course my house is a busy one so I try to share easy recipes that I make for my family, which means they are almost always simple, nutritious and kid approved.
They will fuel your family and help you open up their eyes to foods from other cultures, including my roots in Lebanon and Germany.
WHERE SHOULD I START?
Head over to my recipe index to browse through my collection of recipes.
Are you here to try some Mediterranean recipes? Head here for my Mediterranean recipes.
If you are looking for soup recipes this Moroccan Carrot Red Lentil Soup is my most popular. Are you craving pasta and seafood? This 15 Minute Shrimp Linguine with Lemon Garlic Butter Sauce is a reader favorite.
Craving a falvorful, healthy salad? I am obsessed with this Zucchini Chickpea Quinoa Salad, Mediterranean Bean Salad and this Easy Lebanese Salad.
If you own an air fryer try my Air Fryer Cod or Air Fryer Mediterranean Chicken Thighs.
For those Instant Pot lovers my most poplar instant pot recipes are this Instant Pot Turkey Chili and this Instant Pot Turkey Taco Pasta.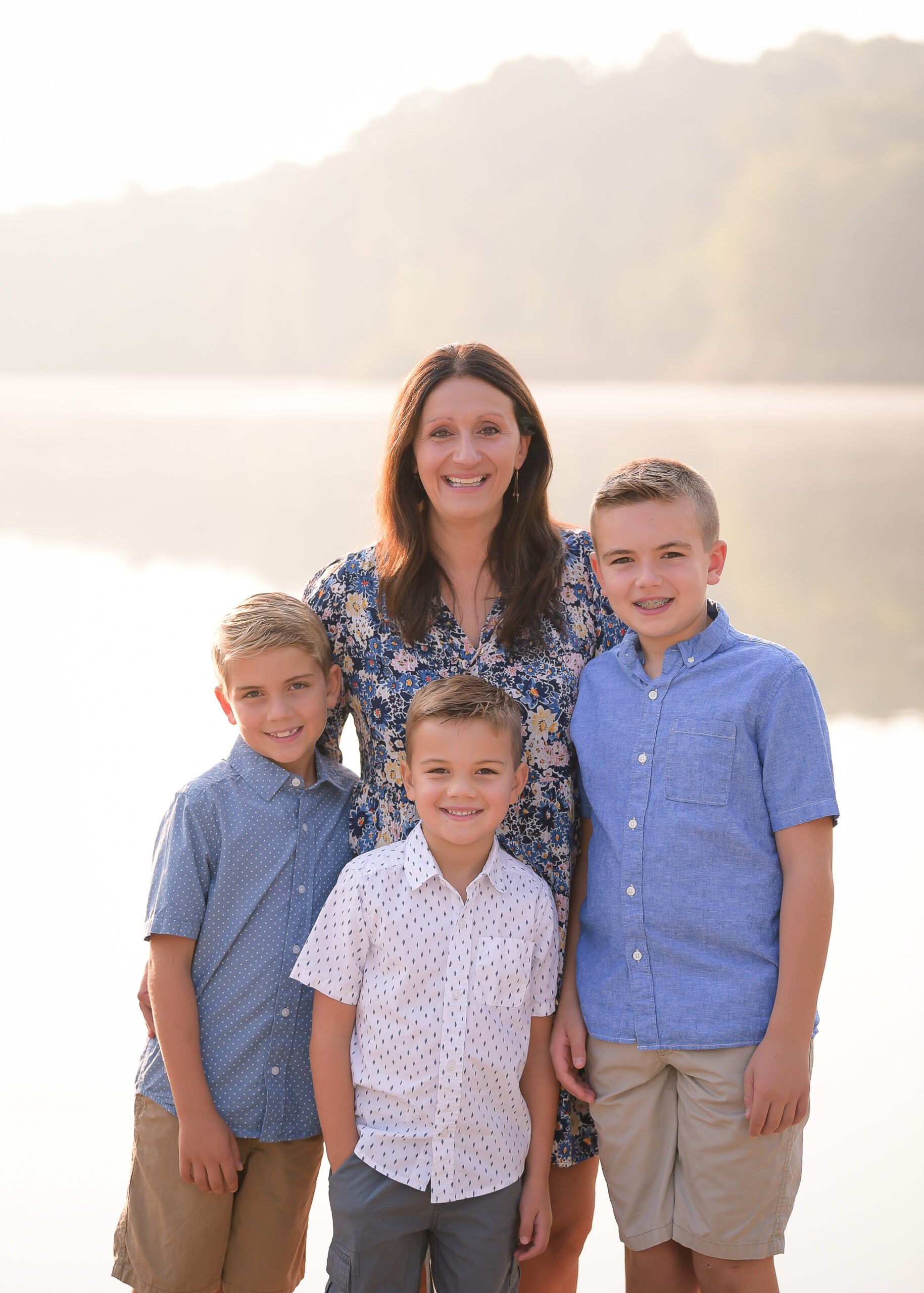 HOW THIS BLOG WAS BORN…
Lets rewind back to my childhood. I am half German and half Lebanese.
In my opinion those couldn't be more different places and cuisines.
I am proud of both sides of my ancestry, but in terms of food, I am definitely cook more of the Lebanese cuisine in my house. I grew up with a love for hummus before many Americans knew what it was.
My Grandma made the best hummus ever. She passed away this year at the age of 91 and we miss her dearly.
She inspired my love for Lebanese cooking. This is my grandma Sawaya below.
Our family get togethers center around a meal. We are there for the company and to spend quality time together, but that is almost always done around a table of food.
My favorite thing about food is that it has a way of drawing us together, and creates a commonality between even the most different of people.
From childhood to adulthood, food and cooking has been my passion. My Mom is a nutritionist by trade and one of the best cooks I know.
She tries to always cook from scratch as much as possible and taught me to pay attention to the ingredients in the foods I eat.
I credit almost everything I know in the kitchen to my Mom and Grandma.
Nothing beats a bowl of my Mom's hummus or a spoonful of my Grandma's tabbouleh.
Cooking follows me into every stage of my life. When I started working as grant writer at a nonprofit in Chicago, I met my friend Jess, who now writes the blog Stuck On Sweet.
Jess and I would sit over our lunch break and read food blogs.
She opened my eyes up to the world of food blogs and I credit her with pushing me to actually start a food blog myself. I remember when we were both ready to push the publish button on our first blog post, feeling scared and excited…the rest is history!
Questions, comments or recipe ideas? I would love to hear from you. Please email me at julia@acedarspoon.com or you can connect with me on Facebook, Pinterest, Twitter, Google + and follow my behind the scenes, sneak peaks and family photos on Instagram.