Make these Southwest Breakfast Egg Tacos for a protein packed breakfast, lunch or dinner! These tacos use eggs as the base and pair your favorite Southwest ingredients including black beans, cheese, cilantro, salsa and red onion. Your whole family will love these!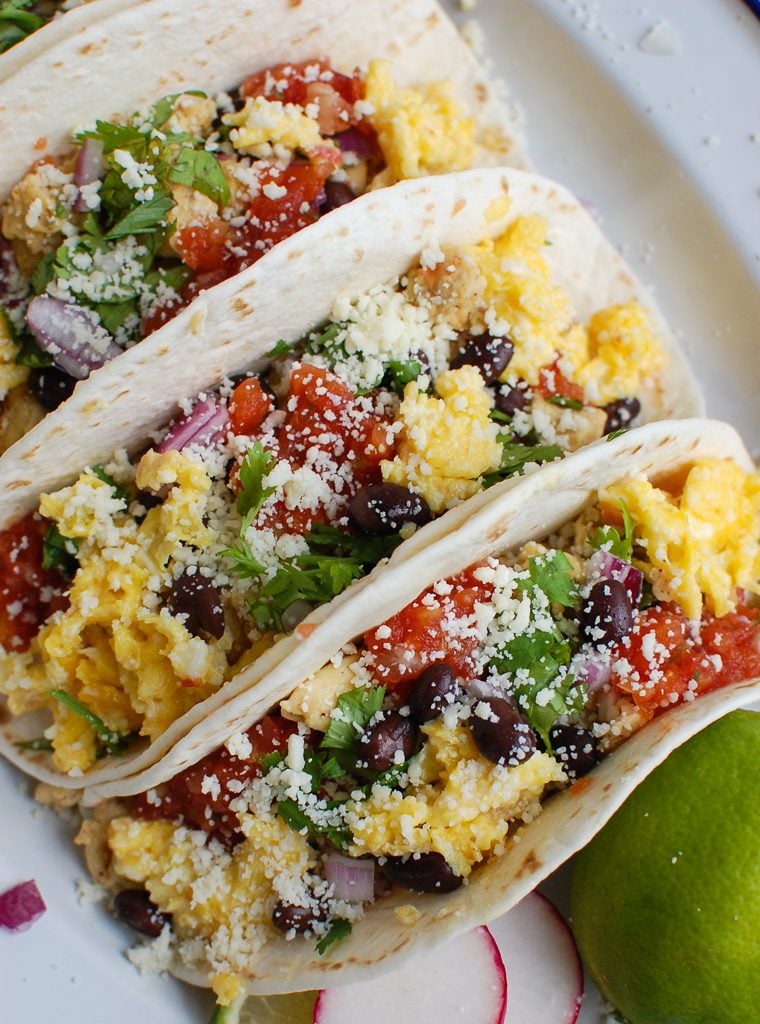 SOUTHWEST BREAKFAST EGG TACOS
This fall, I've partnered with the Ohio Poultry Association and experts from other top egg farming states to share easy dinner recipes to keep busy weeknights stress-free. Eggs aren't just for breakfast—they add protein, flavor and texture to dinner dishes, too. From tacos and pizzas to salads and pasta, everything is better when you put an egg on it!
These Southwest Breakfast Egg Tacos are a protein packed, quick dinner that is perfect for back-to-school. Just because the name says breakfast doesn't mean they can't be eaten for dinner, right?
Check out DishOnEggs.com for dozens of deliciously quick, family-friendly recipe ideas to add to your weekday dinner routine!
…