Have you wondered How to Bake Pork Chops in the Oven? It is so easy! These easy baked pork chops have a breadcrumb and parmesan cheese crust that helps create a tender, juicy piece of pork. These will quickly become one of your favorite pork chop recipes!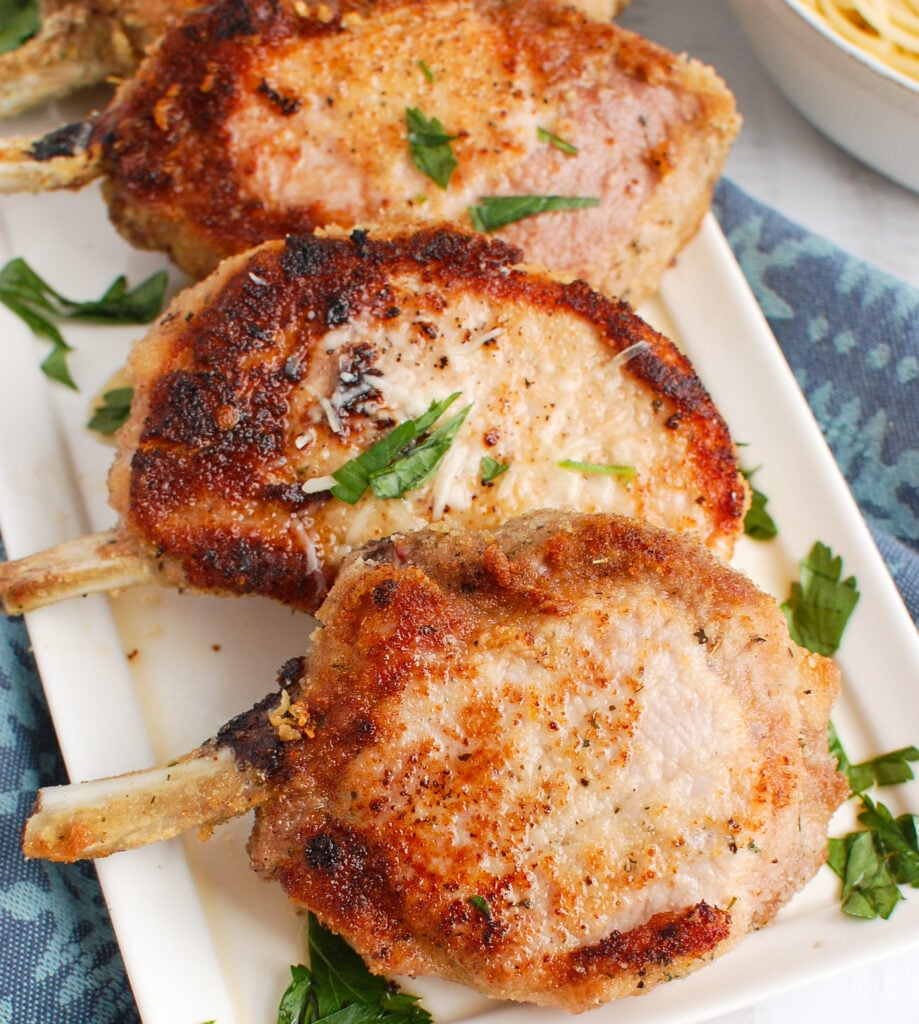 HOW TO BAKE PORK CHOPS IN THE OVEN
Cooking pork chops in the oven couldn't be easier! And today's recipe isn't only easy it tastes really good. It has a breadcrumb and Parmesan cheese crust that creates a nice layer to help seal in the juices and create a tender pork chop.
You might remember my posts showing you How to Make Pork Tenderloin in the Slow Cooker and How to Make Pork Loin in the Slow Cooker. You guys have told me that those posts were helpful, so I figured we should talk about How to Bake Pork Chops in the Oven too!
I love pairing my baked breaded pork chops with my favorite pasta and sauce. These pork chops also work really nicely on their own with a simple side dish like this Roasted Broccoli and a Lemon Arugula Salad. The Ohio Pork Council and I are here to fill you in on how easy it is to bake pork chops in the oven to create a quick and easy weeknight meal for your family!
…