One Pot Beef Enchilada Casserole cooks in one pot to make the perfect quick and easy meal for back-to-school and those busy weeknights. It takes your favorite enchiladas and creates a casserole with ground beef, enchilada sauce, tortillas, vegetables and cheese. The kids and adults go crazy for this!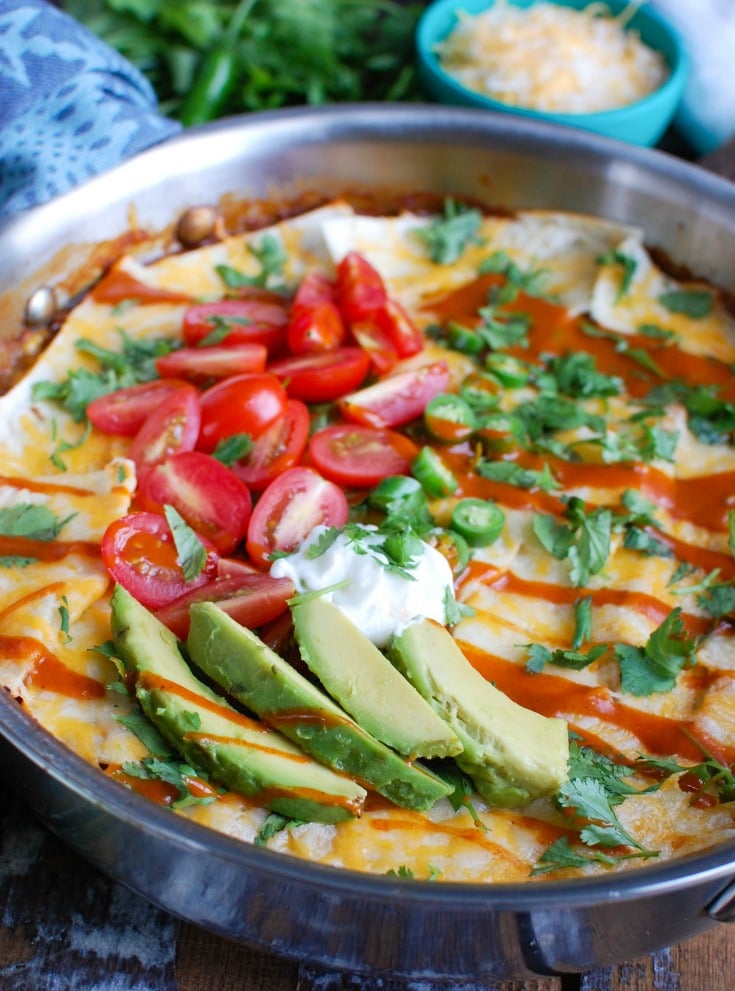 ONE POT BEEF ENCHILADA CASSEROLE
Will starts kindergarten tomorrow. I seriously can't believe my first baby is turning 6 in a few weeks and starting kindergarten. This is just blowing my mind. Time really does fly by…even though some days might not always feel that way. Time has a weird way of doing that.  I am going to be making this One Pot Beef Enchilada Casserole a lot this year.
Drew also starts pre-K this week and will be taking the bus. This means that I will be juggling two kids school schedules as well as a few after school activities we decided to do this year. You know what that means, right? It means I will have very little time after the kids get home from school to get dinner on the table. You know what I am talking about, right? Quick and easy dinners to the rescue!
The Ohio Beef Council and I are teaming up to bring you this One Pot Beef Enchilada Casserole just in time for school. It is easy, packed with flavor and it cooks in one pot or skillet. That is what easy dinner dreams are made of. I am kind of obsessed with enchiladas. I could literally eat them weekly and never get tired of them. But I do try to mix things up to keep the family excited about meal time.
…