This Air Fryer Twice Baked Potato is a great meal option for lunch or dinner. It can be used as your main dish or a side to your meal. A potato shell is stuffed with fluffy mashed potatoes, broccoli and cheese. You can even use this as an appetizer for game day!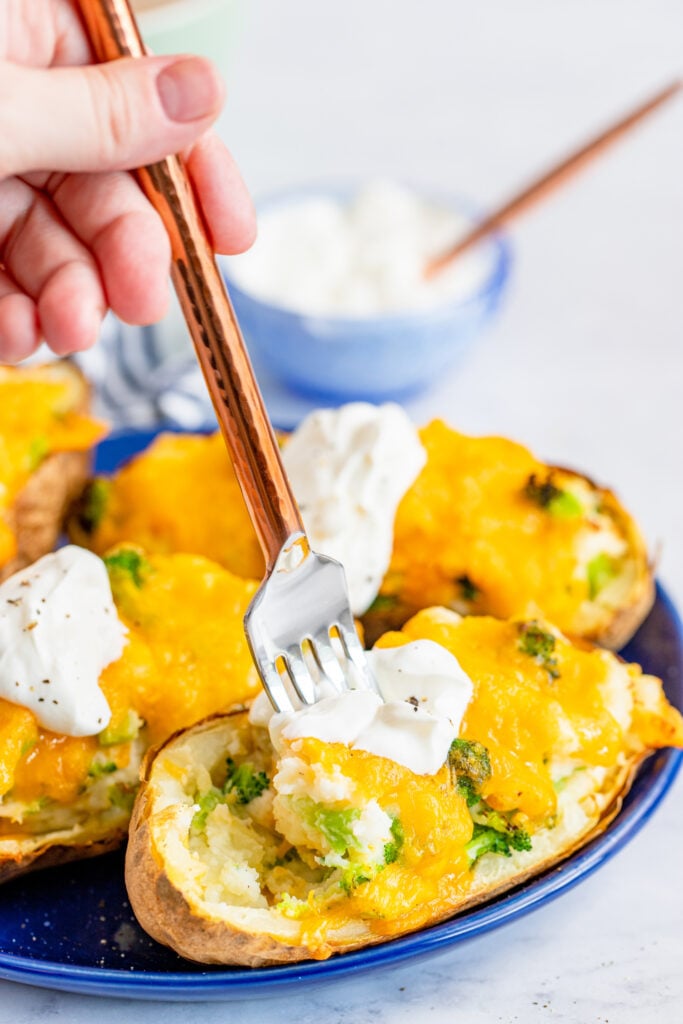 AIR FRYER TWICE BAKED POTATO
I have a love for potatoes. Whether it is these Gouda Smashed Potatoes, Loaded Smashed Potatoes, Spicy Lebanese Potatoes, Lemon Cilantro Potatoes or this unique Cauliflower Pepper Potato Salad I make potatoes often.
I love mixing it up and trying new recipes. If you are a fan of Twice Baked Potatoes and have an air fryer you need to try these Air Fryer Twice Baked Potatoes. I love that I can make these without using the oven or heating up the house. They make a great side dish or even a main at lunch or dinner.
I like to put broccoli and cheese in these twice baked potatoes but of course you can use whatever you like- from bacon, to chives to adding a drizzle of hot sauce.
…