This Easy Baked White Fish Recipe is a light and healthy Middle Eastern seafood recipe. Soft, flaky white fish is baked and topped with a lemon tahini sauce, pine nuts and parsley. This is the perfect healthy and easy dinner!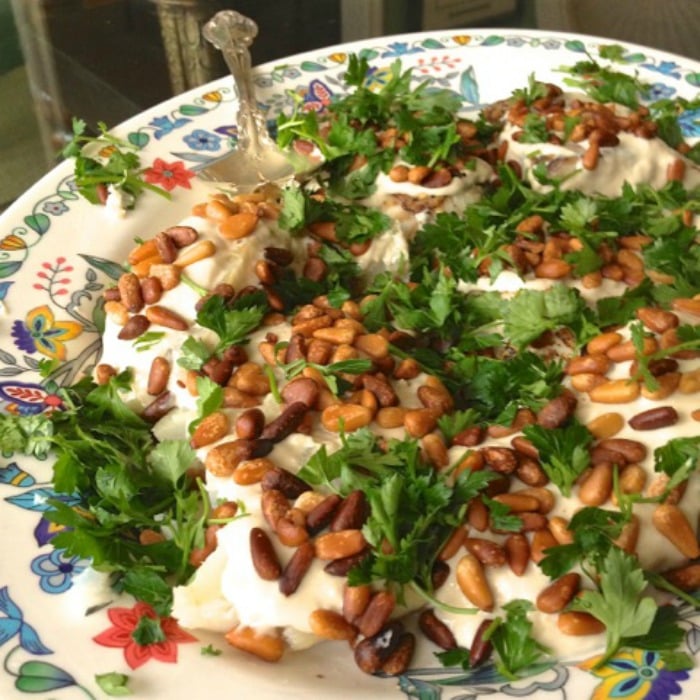 EASY BAKED WHITE FISH RECIPE
Good Morning and greetings from Italy!
Today is our 8th day in Europe and we are spending the day touring Florence.
My sister was lucky enough to study abroad in Florence during college and I have heard nothing but good things about it–I am excited to see it for myself!
I can't wait to share all of our adventures with you when we return to the states.
While I am out of the country I asked my friend Liz from The Lemon Bowl to share this delicious Easy Baked White Fish Recipe with you.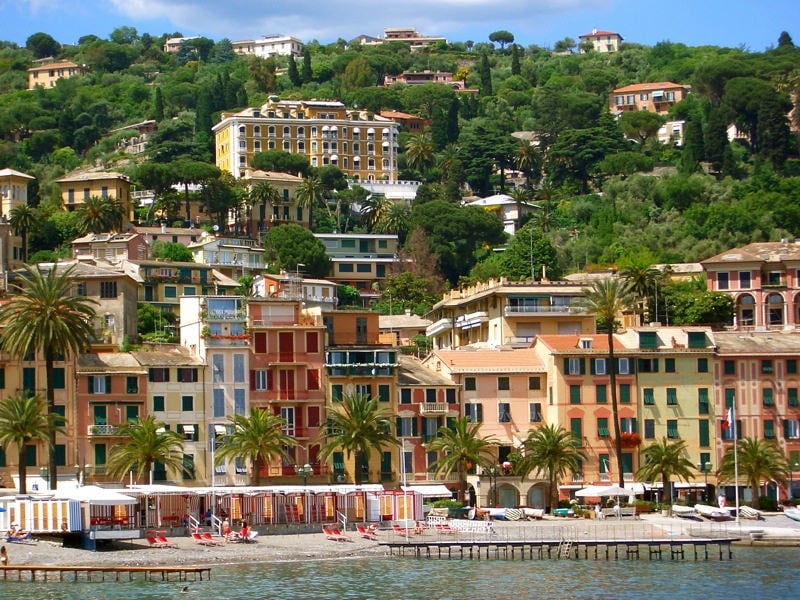 Some of my favorite recipes of hers include her Roasted Eggplant and White Bean Dip and Roasted Vegetables with Tahini Lemon Sauce.
Liz and I both come from Middle Eastern families and have toddler boys that are similar ages (she is also expecting her second baby, which is so exciting).
When she sent me this recipe for Easy Baked White Fish Recipe I put it at the top of my list of recipes to try when I return home and feel honored that she was willing to share a family recipe!
When Julia asked me to guest post for her, I knew I wanted to share one of my family's favorite Middle Eastern specialties is this Easy Baked White Fish Recipe.
Not only is Julia a fellow Midwestern gal, she also has Lebanese roots and a family that knows and loves good food full of lemon, garlic and olive oil like mine does!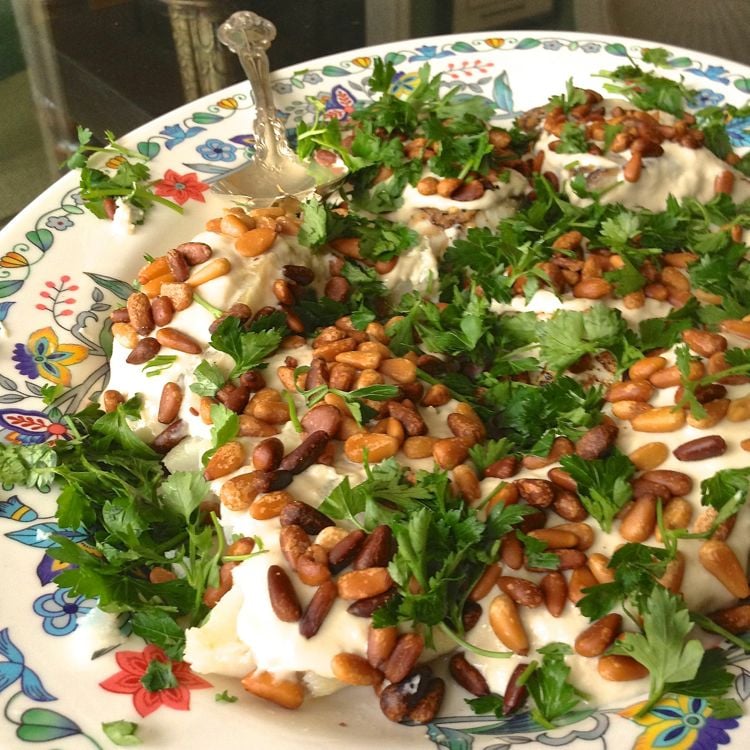 One of my favorite recipes on A Cedar Spoon is Homemade Yogurt (Laban).
I could eat laban every day of the week and I love that Julia shared this special family recipe straight from her mother's kitchen.
In fact, the recipe I am sharing today is straight from my mother's kitchen as well.
After all, it doesn't get any more comforting and delicious than that, right?
The story behind this dish is that my Great Aunt Vieve used to bring this to every party and pot luck.
After the first few get-togethers, everyone started requesting it and it soon became her famous dish.
MORE SEAFOOD RECIPES YOU MIGHT LIKE:
Easy Baked White Fish Recipe
Ingredients
4 white fish filets (cod and tilapia work well)
salt and pepper
1/2 cup tahini
1/4 cup lemon juice
1/4 cup warm water
2 garlic cloves – grated
1/2 teaspoon salt
1/4 teaspoon pepper
1/4 cup pine nuts
1 tablespoon clarified butter (or olive oil)
chopped parsley
Instructions
Place fish filets in a large baking dish sprayed with cooking spray and season with salt and pepper to taste.
Bake at 375 degrees for 20-25 minutes or until fish flakes easily with a fork.
While fish is baking, whisk together tahini, lemon juice, warm water, grated garlic, salt and pepper in a small bowl; set aside.
In a small pan, melt clarified butter over medium heat and add pine nuts.
Toast nuts until evenly browned by stirring frequently for 4-5 minutes; set aside.
When fish is cooked, place on a platter and drizzle the tahini sauce evenly over each filet.
Top with toasted pine nuts and fresh chopped parsley. Serve immediately.
Notes
Nutritional Information (per serving): 453 calories, 27.7 g fat, 5.7 g sat fat, 106 mg cholesterol, 521 mg sodium, 7.4 g carb, 1.1 g fiber, 46.1 g protein